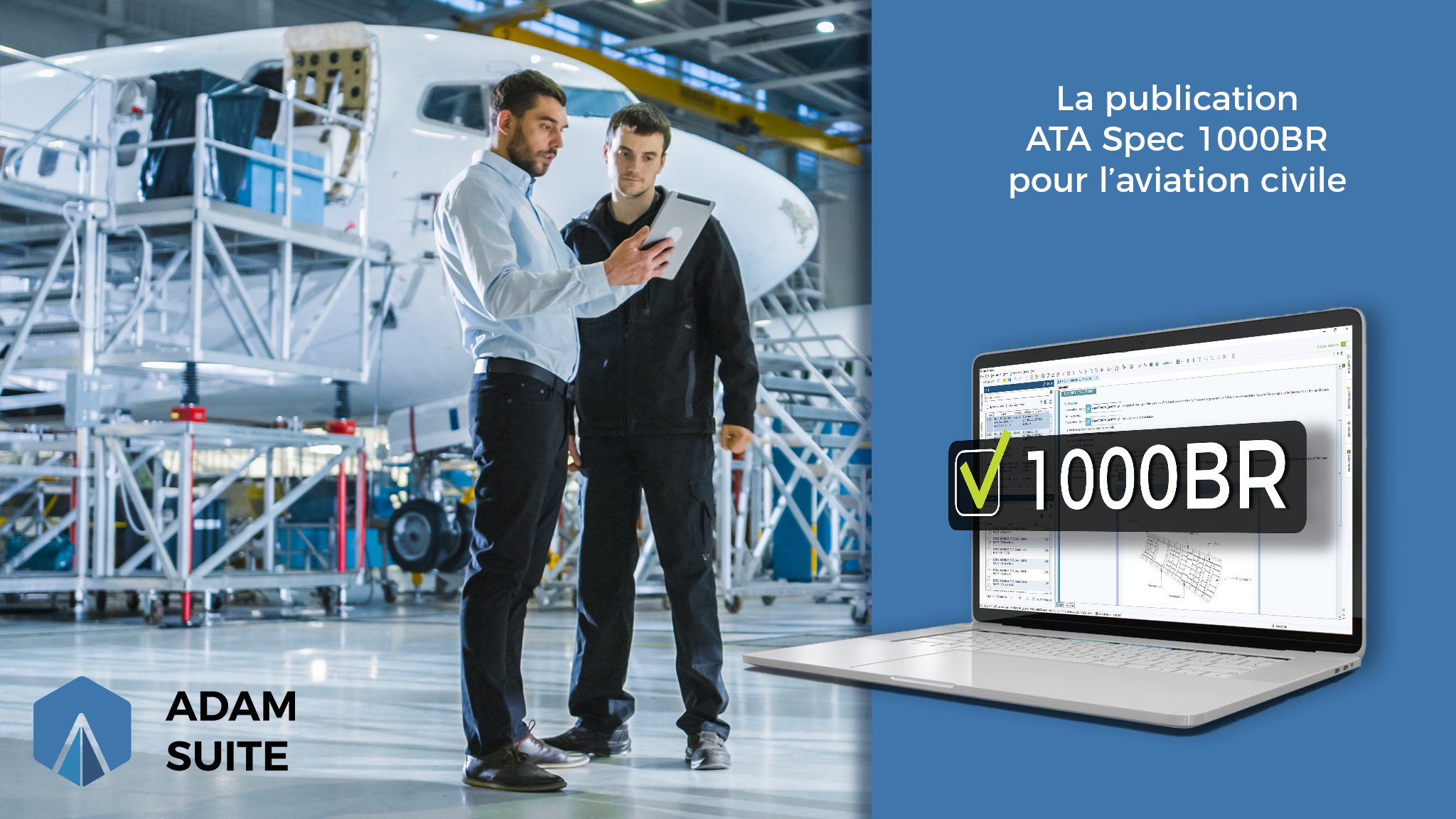 ADAM SUITE also publishes according to the ATA Specification 1000BR specific to civil aviation
The maintenance of civil aviation aircraft in context
The maintenance of civil aircraft is strictly regulated. Routine operations include inspections, tests, repairs, and modifications to systems, structures, and equipment. All these operations are documented and the documentation is designed to ensure safety, reliability, and compliance with civil aviation standards.
Documentation has a crucial role in the event of technical problems or customer complaints. Complete and up-to-date documentation can help resolve problems quickly and improve customer satisfaction.
In order to guarantee maintenance operations at the various aircraft operating locations, maintenance procedures for civil aviation are standardized. This ensures that all aircraft are maintained consistently and to the required standards, thereby enhancing flight safety.
By standardizing maintenance procedures, maintenance costs can be reduced because it is easier for maintenance teams to understand the requirements and work more efficiently.
Preventive maintenance organizes various tasks according to a specific schedule. Providing detailed instructions on inspections, tests and repairs to be performed at specific time intervals helps prevent failures and problems that may occur during flights. For example, information may indicate that the aircraft's battery should be inspected every 6 months. By using these instructions for preventive maintenance, crews can identify potential problems before they become more serious and costly to repair.
Regarding modifications to aircraft, documentation must be up to date and provide detailed procedures, and a history of system, structural, and equipment changes, including technological upgrades and performance enhancements. Traceability and procedures around aircraft modification instructions also guarantee that these alterations adhere to aviation standards.
For repairs, the documentation provides detailed repair instructions for defective systems, structures, and equipment. By using these instructions for repairs, teams can be assured that repairs are completed efficiently.
The documentation should provide guidance without causing additional cognitive load on its user.
The ATA Spec 1000BR publication in ADAM SUITE
The ATA Specification 1000BR documentation is complementary to the ASD S1000D standard.
It is an important document for aviation maintenance professionals working on information intended for civil aviation.
It is a specification that makes it possible to tailor the S1000D to the needs of documentation for civil aviation whether on the use and restriction of schemas (BREX and Business Decision) or the layout to be respected for the Component Manual Publication (CMP).
ADAM SUITE generically supports any BREX file including the ATA Spec 1000BR.
Now, we provide a PDF composition template that complies with the requirements of the ATA Specification 1000BR, incorporating among other things:
header/footer layout
page numbering
content layout
auto-generated lists
table formatting (for tooling, ingredients, etc.)
PM marking details and their structuring
and much more
Of course, our publishing engine performs this typesetting task automatically, without involving anyone in the DTP process.
We are at your disposal for any information request

As all documentation engineering and support professionals know, each program is specified according to the standards and norms in force at the time of its
Read more »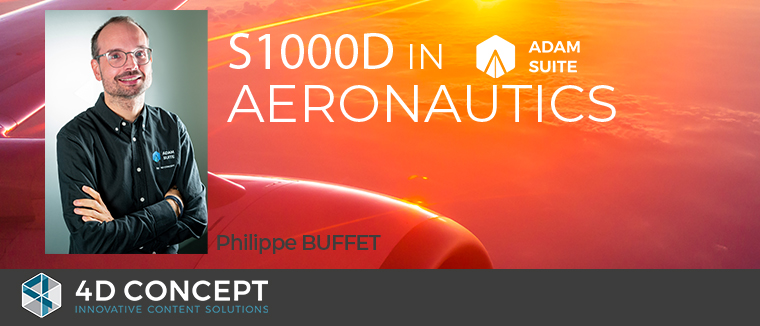 Why is the S1000D, originally a military standard, increasingly being adopted in civil aviation? The origin of the standardization of technical maintenance data goes back
Read more »