YOUR MULTICHANNEL S1000D TECHNICAL PUBLISHING TOOL: ADAM PUBLISHER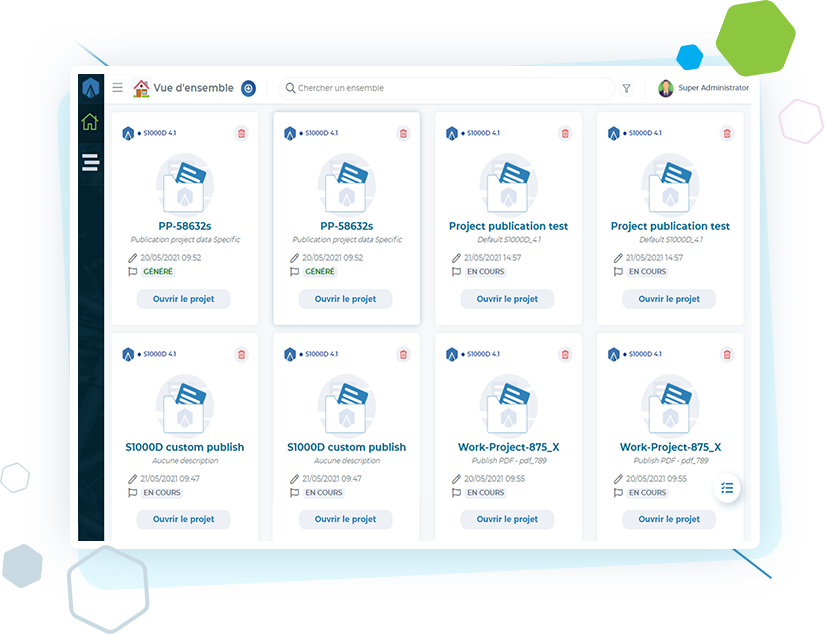 Create your own technical publication project and begin to address the needs of your own system or equipment by importing the client DMRL (Data Module Requirements Lists). This list contains all the technical data modules that may be required for the production of technical documents.
Create your technical documentation and connect it to ADAM Manager (S1000D and ATA2300 CMS) by defining the structure of your Publication Module (PM): generate a tree structure automatically based on the modules already and/or yet to be drafted and use it to elaborate your publishing plan.
You can also put together technical manuals or other types of documents by managing applicability: the configuration will be defined by the conditions dictated by your system or equipment.
ADAM PUBLISHER HIGHLIGHTS
ATA2300 AND S1000D TECHNICAL PUBLISHING STANDARDS
Select your deliverables based on your target: determine every collection to be published based on your customer support, international specifications, electronic technical requirements, etc.
CONFIGURE YOUR PUBLISHING FORMAT
Depending on the viewing experience you wish to offer (printed or digital version), you can change your publishing format: PDF, HTML, XSLT to XML, HTML5/ePub3, …
MEET CUSTOMER SUPPORT NEEDS
By offering standardised publishing (S1000D, ATA2300,…) both in printed form so as to be printed out easily by operational maintenance teams, and as a digital version which can be accessed on the fly (from a computer, a tablet or a smartphone). This can be relevant in a wide variety of fields (aerospace defense, civil aviation, industries, etc.…).
The S1000D technical publishing tool ADAM Publisher can be accessed on a local network or hosted onto an external server. It also supports all CSDB (Common Source Databases) standards.
Customizable flow management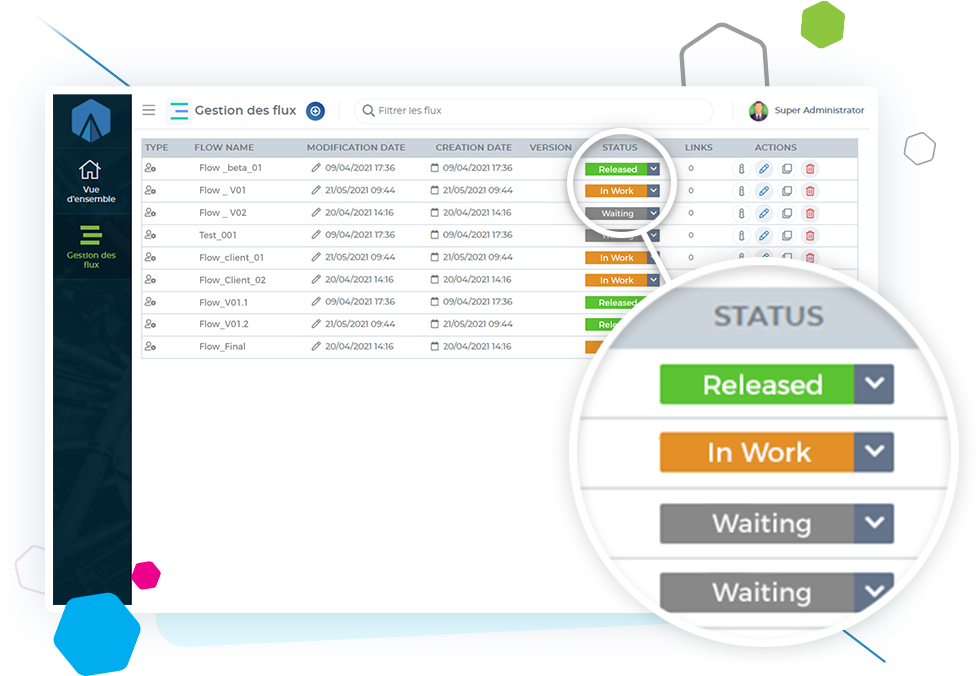 Jobs de publication
Collection management (3D browsing, applicability, icons)
Discover the other modules of our S1000 and ATA documentary workshop
Do you want a demonstration of ADAM PUBLISHER?
Please, send us a message via the form on the right and our team will contact you shortly.