An interactive 3D connector with CATIA Composer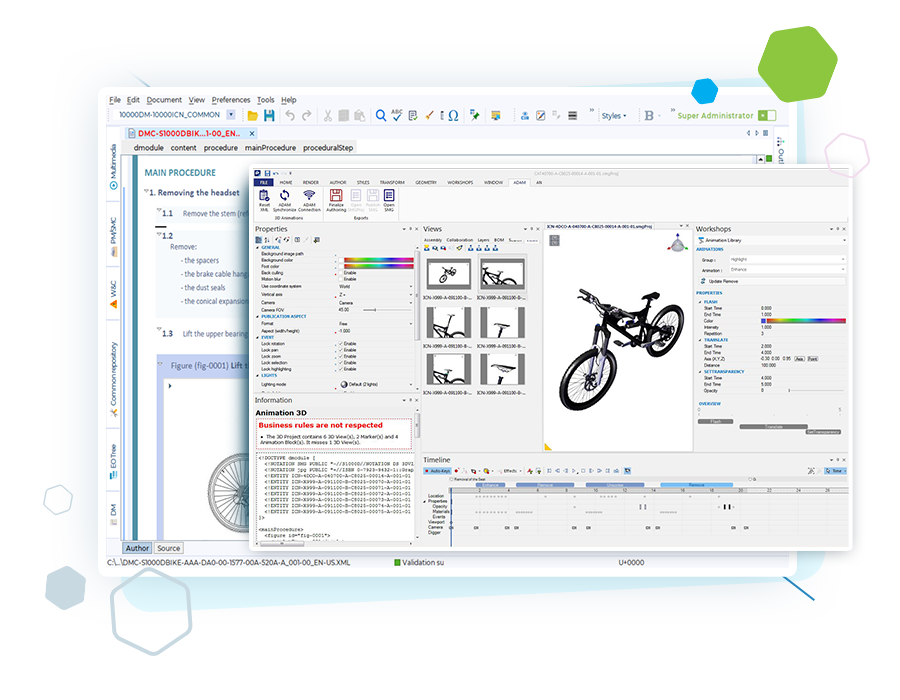 Initiating assisted writing concepts, ADAM 3D Plugin simultaneously creates text and graphic content (2D/3D) and technical documents (procedures, descriptions, catalogues). It ensures flawless homogeneity between the source data provided by the design office and top-quality 3D deliverables.
Discover a New Authoring Process
This new, innovative process allows users to save a considerable amount of time: they start off by writing the 3D, which is then used to generate all or part of the procedure. This lowers the risk of error significantly, since the solution operates straight from the source data, effectively preventing a constant back-and-forth between systems. Generated directly from the digital mock-up, the illustrations offer complete reliability.
The writing process is reinvented: only one author is required to create documentation for a product where typical processes would normally involve multiple contributors (a planner, an author, a mock-up specialist and an illustrator).
By producing illustrations automatically using a digital mock-up, ADAM 3D Plugin eliminates the time necessary to create visuals. Assisted writing also speeds up the writing process significantly.
With ADAM 3D Plugin, there is no room for mistakes. The structure of the data modules is created automatically based on the implementation procedure for the digital mock-up. In addition, illustrations are no longer subject to the illustrator's own interpretation.
Bringing out new services
ADAM 3D Plugin makes it possible to use 3D data right inside the IETPs and gives you the opportunity to keep offering new services to your clients.
Speeding up validation cycles
With ADAM 3D Plugin, it is the same person who manages and produces the entire writing and illustration process. No more backs-and-forth between the writer and the illustrator.
Many functionalities for an innovative writing process
Create 3D animated sequences using CATIA Composer's Animation Library workshop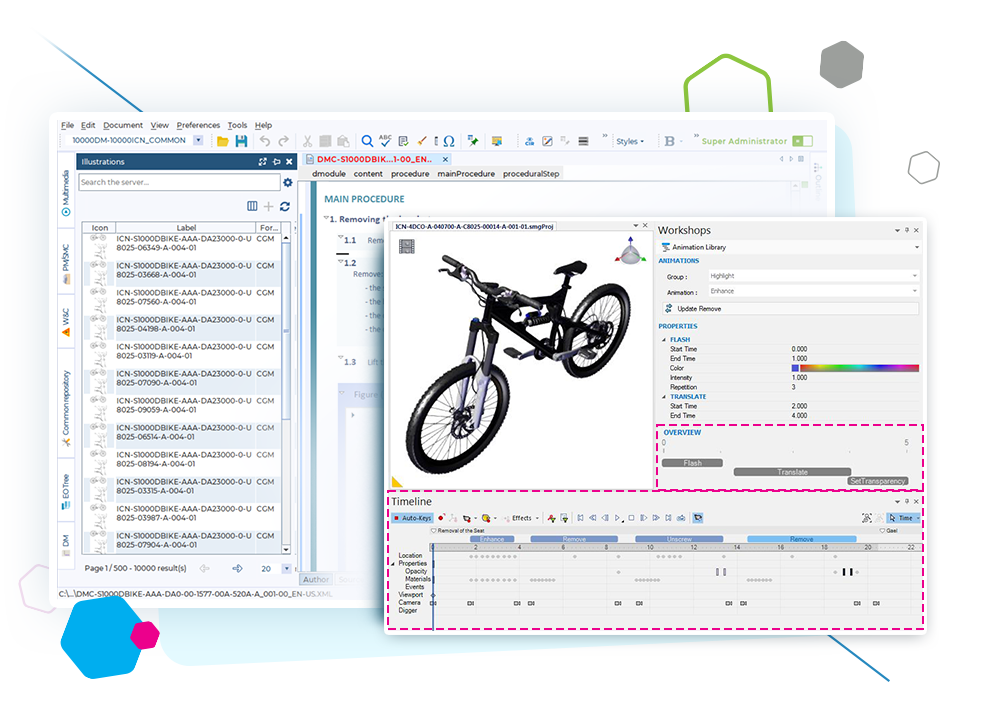 Generate the XML phase associated with each animated sequence automatically, right from ADAM Author
Personalize the writing based on your clients' business rules for perfectly homogenous communication
Discover the other modules of our S1000 and ATA documentary workshop
Do you want a demonstration of 3D PLUGIN?
Please, send us a message via the form on the right and our team will contact you shortly.