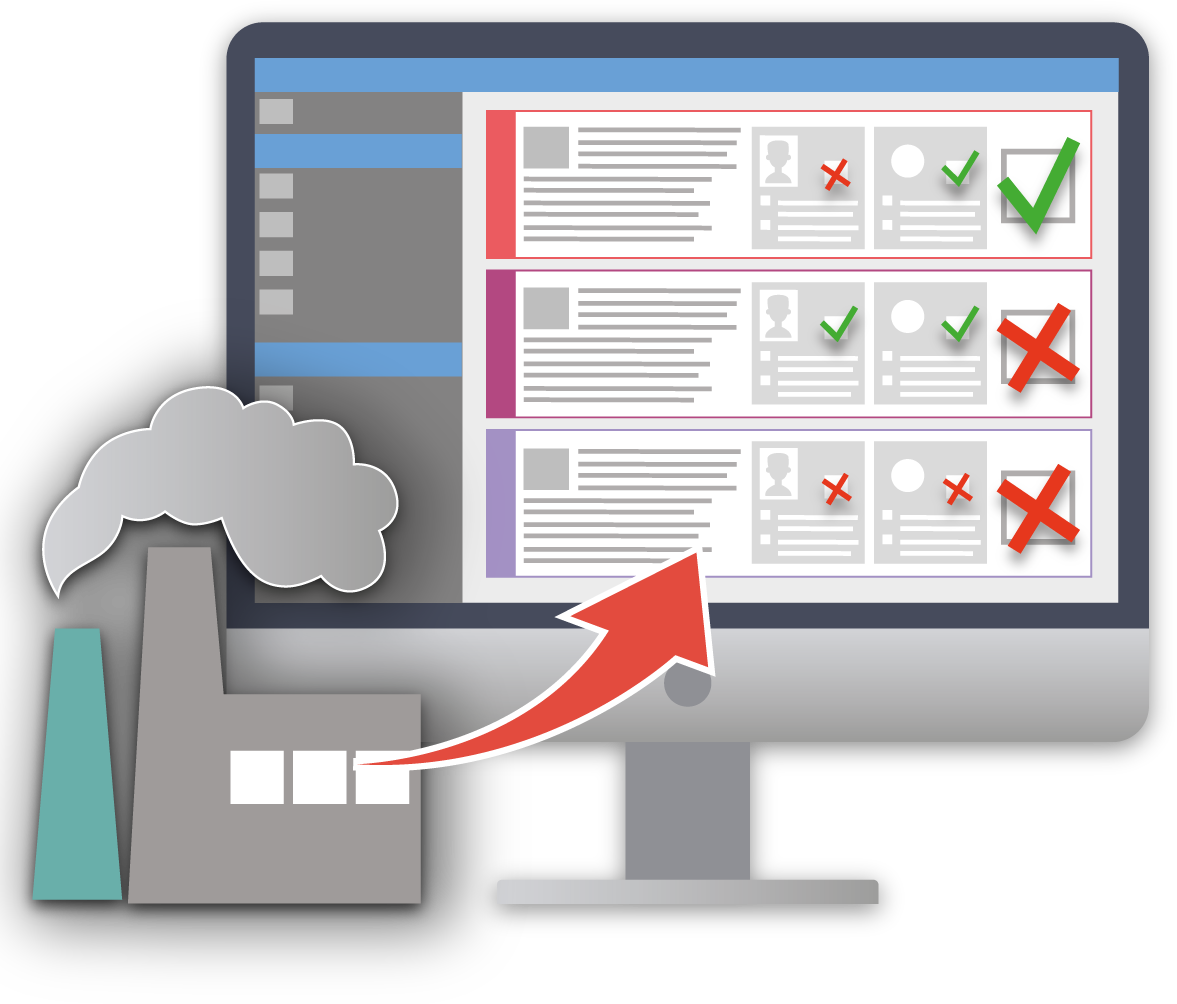 DATA CHECKER - YOUR S1000D XML VALIDATOR TOOL
Optimise information exchanges with your business partners thanks to a powerful, reliable XML validation tool!
Supporting complex systems implies frequent and bulky exchanges of standardised data (S1000D, ATA, …) with your suppliers and industrial partners.
ADAM Data Checker is an XML validator tool which can be used online or locally to automate long, costly data checking steps (collections of technical documentation, text, illustrations…).  ADAM Data Checker supports several validation schemes and allows you to define and integrate your own rules based on a system-bound data validation plan.
The data produced or imported is checked for conformity and validated with just a few clicks.
Who Needs XML Validation Tools?
There exist three types of users that can interact with the system:
–The administrator (or exchange rules manager) who defines business rules for the exchange validation tool and manages external accesses.
–Your suppliers who log onto the online version of the XML validator tool to submit their data sets for validation.
–Your authors or ATA/S1000D managers who benefit from the same service to check their own sets of data.
The ATA/S1000D check and validation tool ADAM Data Checker ensures that your XML files are homogenous. It can be used to check that the entirety of your XML documents subscribes to your business rules so that your deliverables comply with your clients' expectations. The XML validator tool serves as an automated correction module for content where conformity may be an issue. This means you can validate XML documents as well as DTD files, XSD files, etc. It goes hand in hand with your XML editor or publication modules to help you check your files based on a variety of criteria (element name, version, encoding, etc.).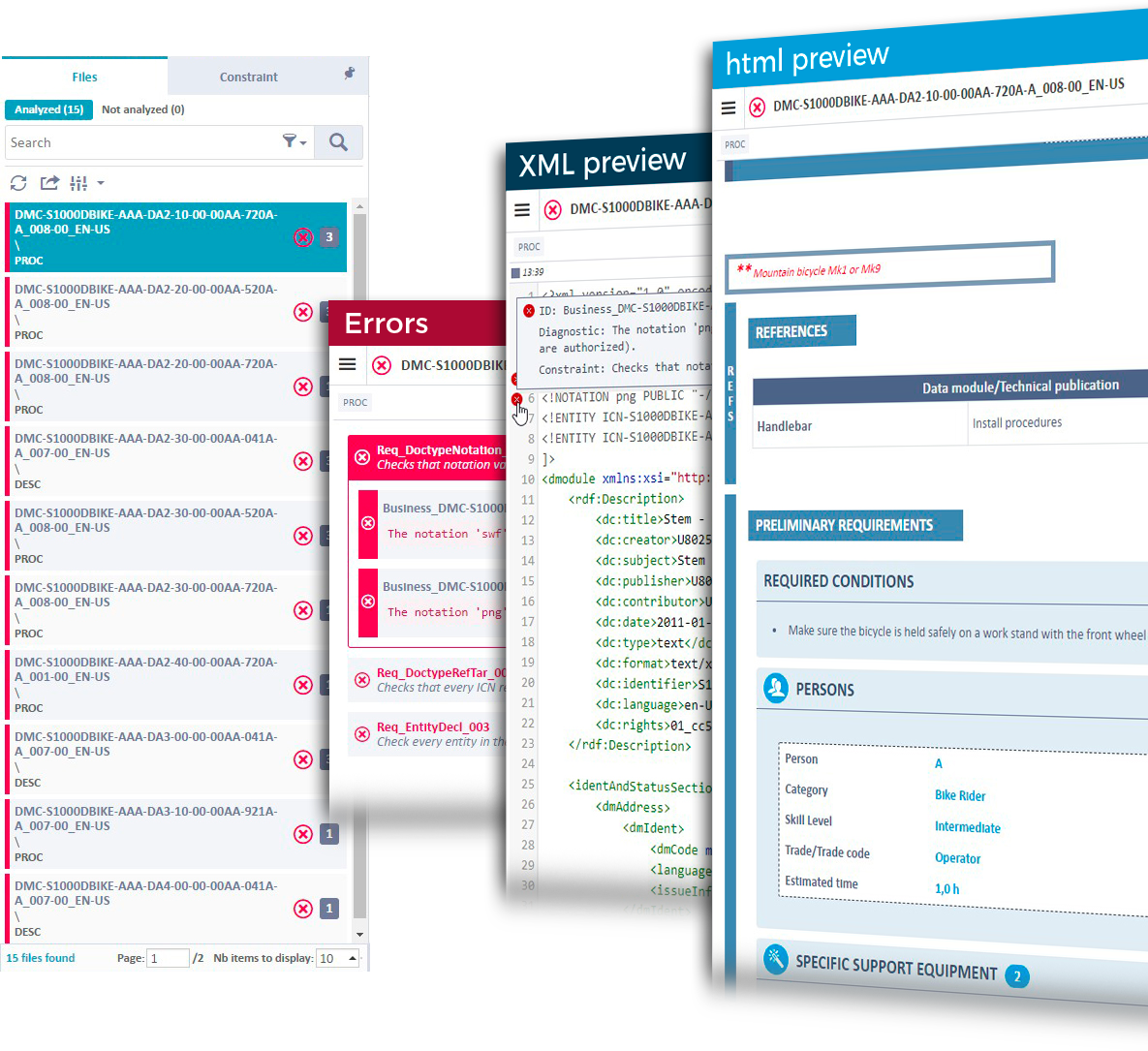 Highlights of the XML Validator Tool ADAM Data Checker
ADAM Data Checker allows you to:
Submit technical data to an automated validator (XML/XSD)
Select rules for your documents (validation plan)
View any mistakes detected by the S1000D XML validator tool online in the form of an HTML report
View XML S1000D documents in HTML
ADAM Data Checker supports the following validation methods:
SCHEMATRON valitation
Brex (Business Rules EXchange)
XSD validator
DTD validator
Java Rules validator
CGM – A validation module paired with Metackeck (for security classification, for instance) can be integrated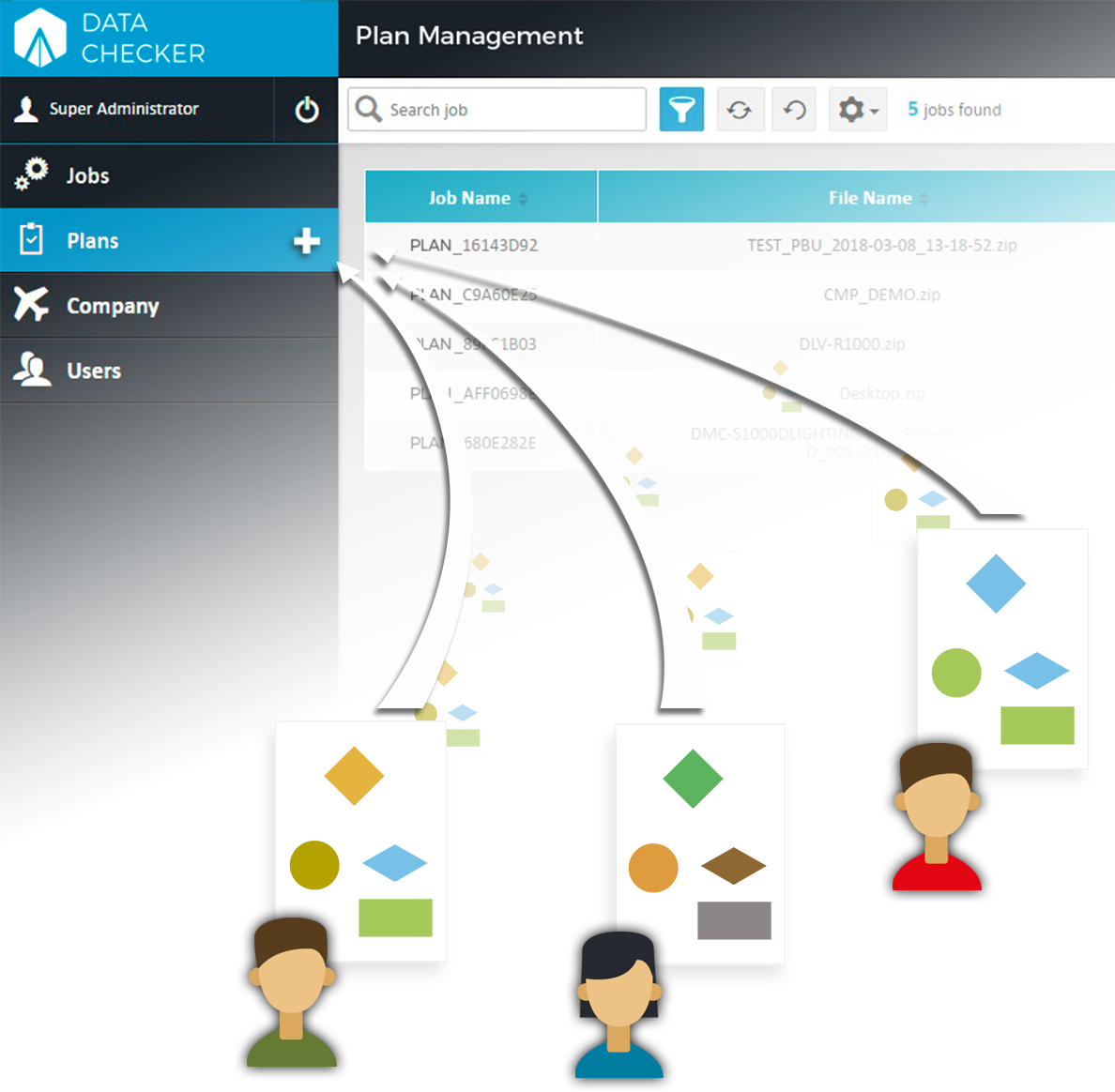 Main features
Data analysis (jobs)

Validation plan

Validation engines (XML Schema, XSD, DTD, Brex, Schematron, …)

Validation report

Overall, document-based, or constraint-based validity indicators

Results extracted to a CSV file

User account management

Profile-based functionality management

Web Services open to integrators, allowing them to operate the application (since XML validation can be launched right from your applications)

A découvrir également...