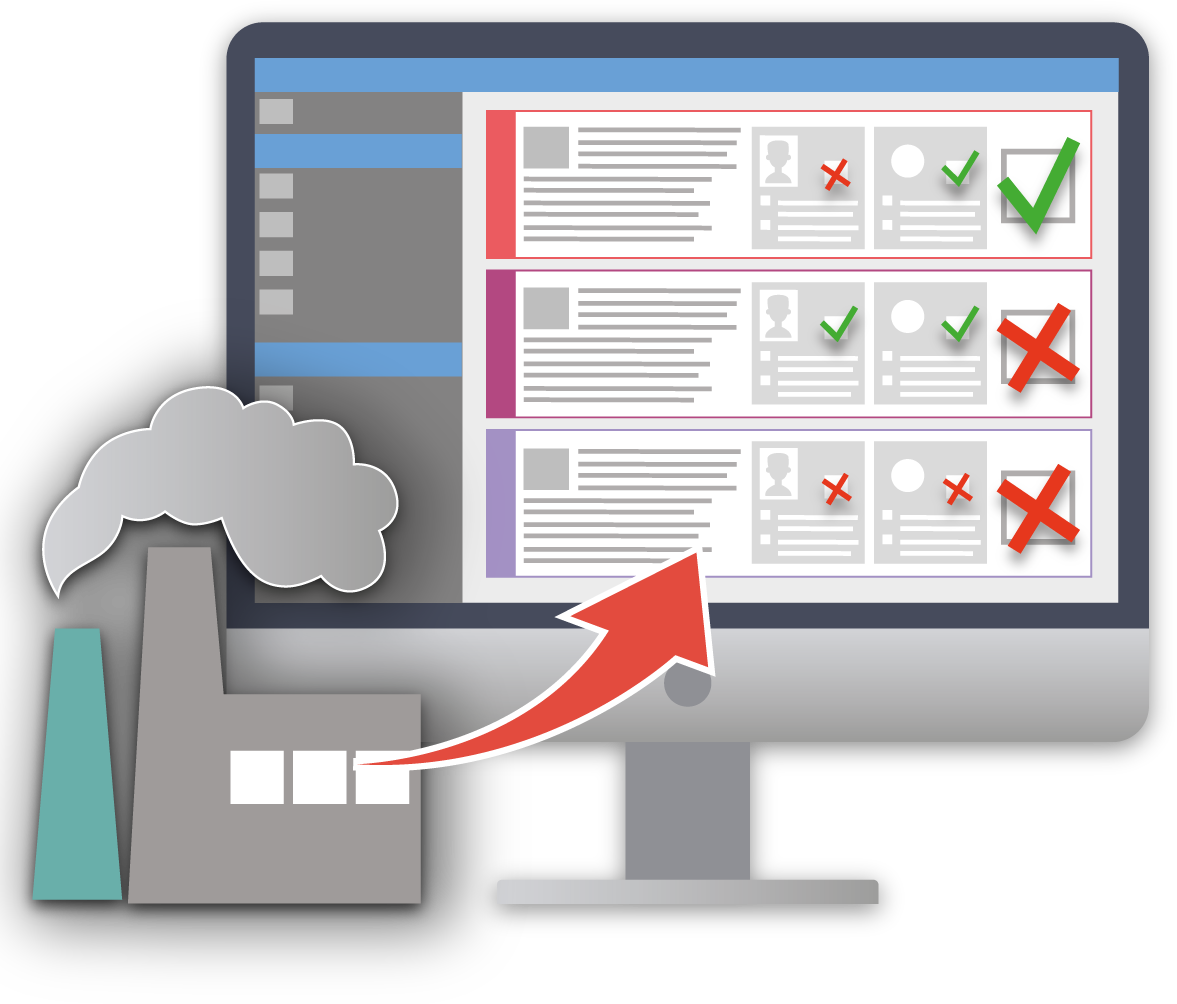 Choose "the extended enterprise"
ADAM Data checker is a verification and validation tool.
Optimize information exchanges with your suppliers!
Supporting complex sustems requires the exchange of large, voluminous, and (S1000D & ATA2300) standardized chunks of data with your suppliers and business partners.
ADAM Data Checker is an online parsing service that automates the long and costly steps of data controls (lots of technical documentation, texts, images, …).
You can define your own acceptance criteria and integrate them as an approval plan in the system: the system will then confirm or refuse the uploaded supplier data in a few clicks.
XML data parser, for who?
There are three types of user that can interact with the system:
You can define users to manage the configuration of the approval plans and the access of external contributors.
You suppliers access an online service, authenticate and submit the chunks of data that they want checked.
You S1000D & ATA2300 authors and managers enjoy the same quality control checking service for their data chunks.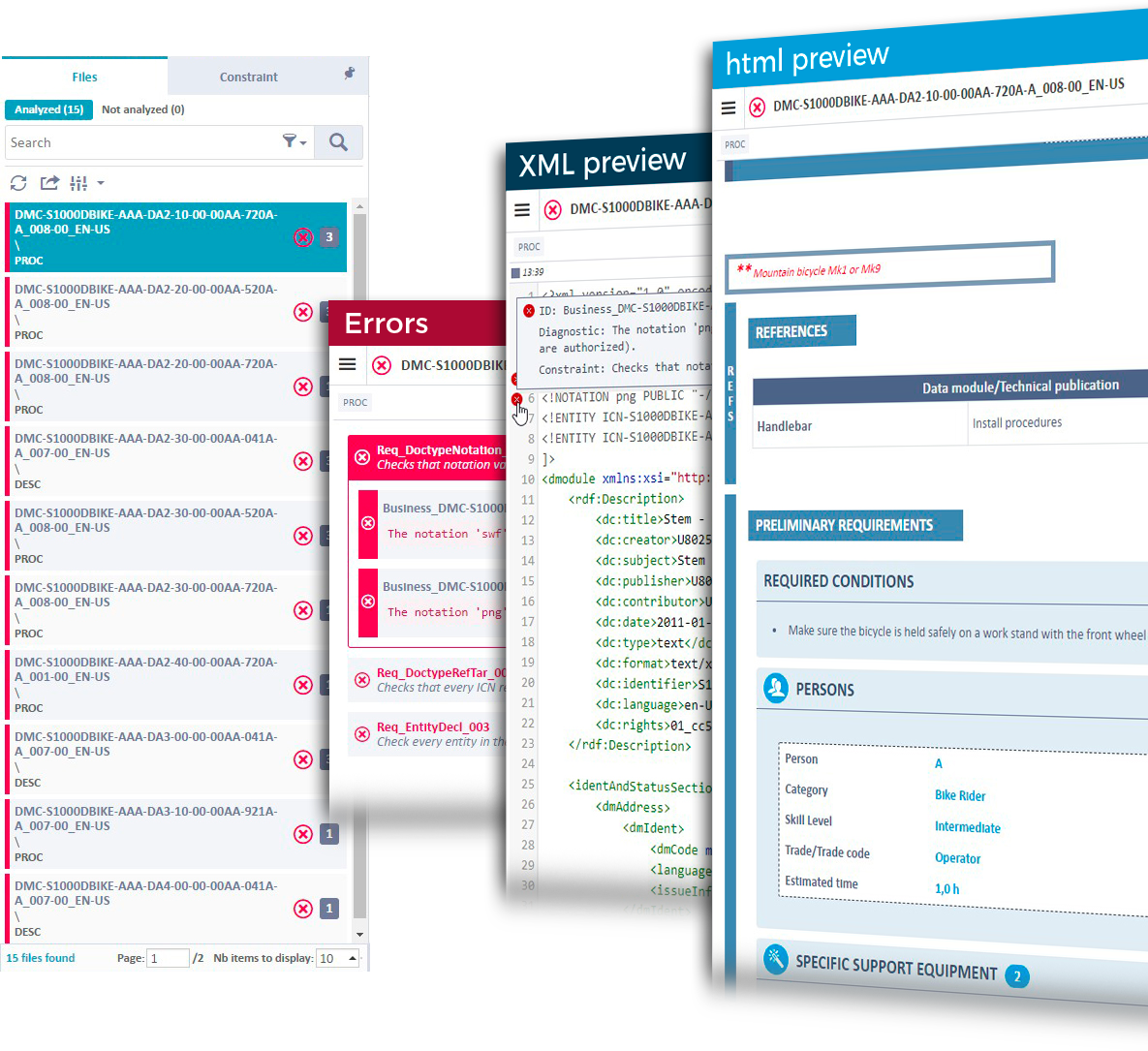 Strong points
ADAM Data Checker allows you to:
Submit their technical data for approval
Select the approval plan to use
View errors in an HTML report
View XML S1000D documents in HTML
ADAM Data Checker proposes the following approval methods:
SCHEMATRON
Brex (Business Rules EXchange)
XSD
DTD
Java Rules
CGM – You can integrate an approval module associated with Metacheck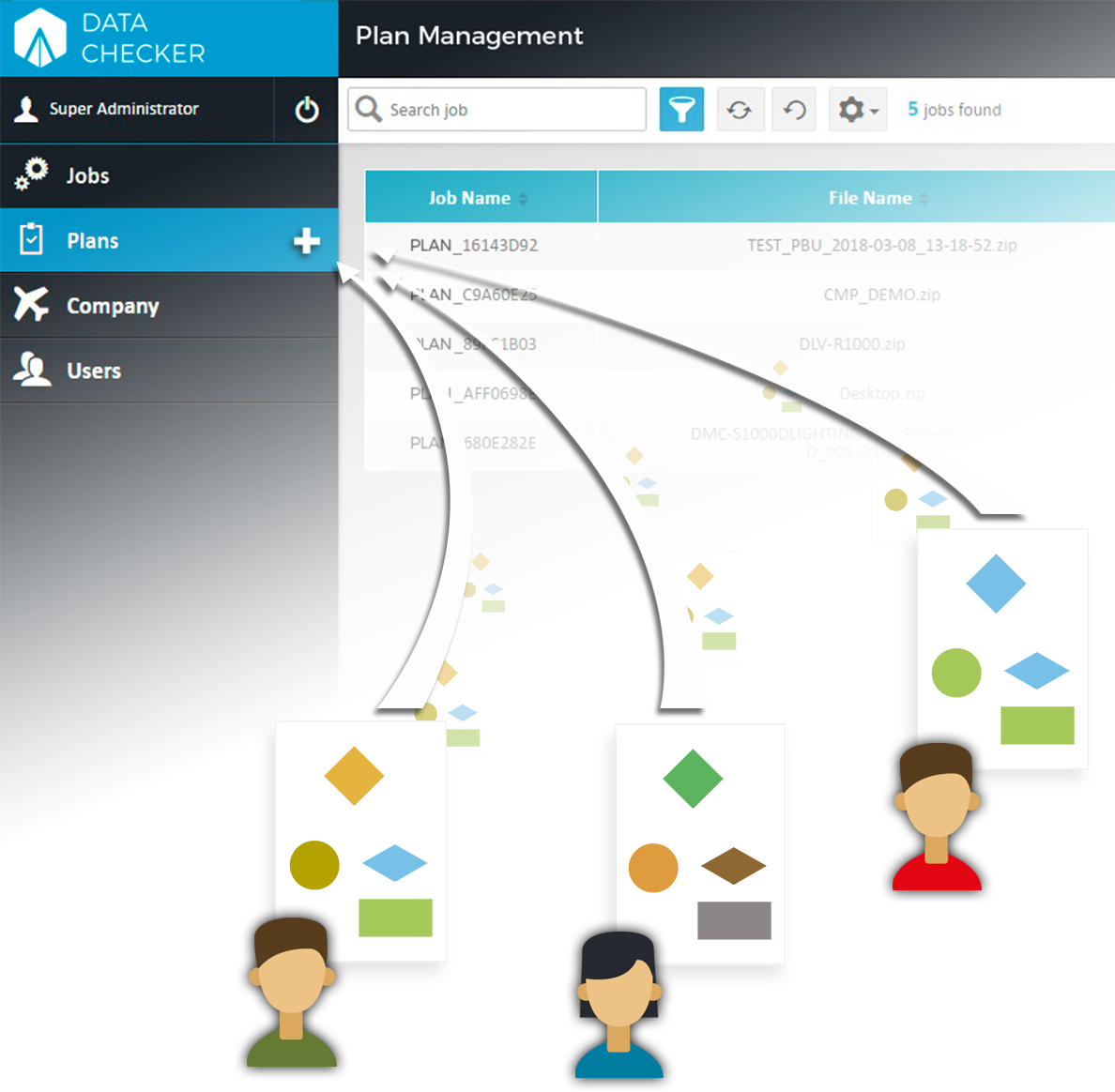 Main features
Data to be analysed (jobs)

Validation plan

XSD, Brex and Schematron validation engines

Validation report

Indicators of global validity, indicators by document or by constraints

Extraction of results to a CSV file

User account management

Feature management by profile

Opening up of web services to integrators to drive the application (validation can be activated by your application)

See also...