TO ACCESS YOUR TECHNICAL DOCUMENTATION FROM ANY DEVICE THANKS TO THE IETP / IETM ADAM VIEWER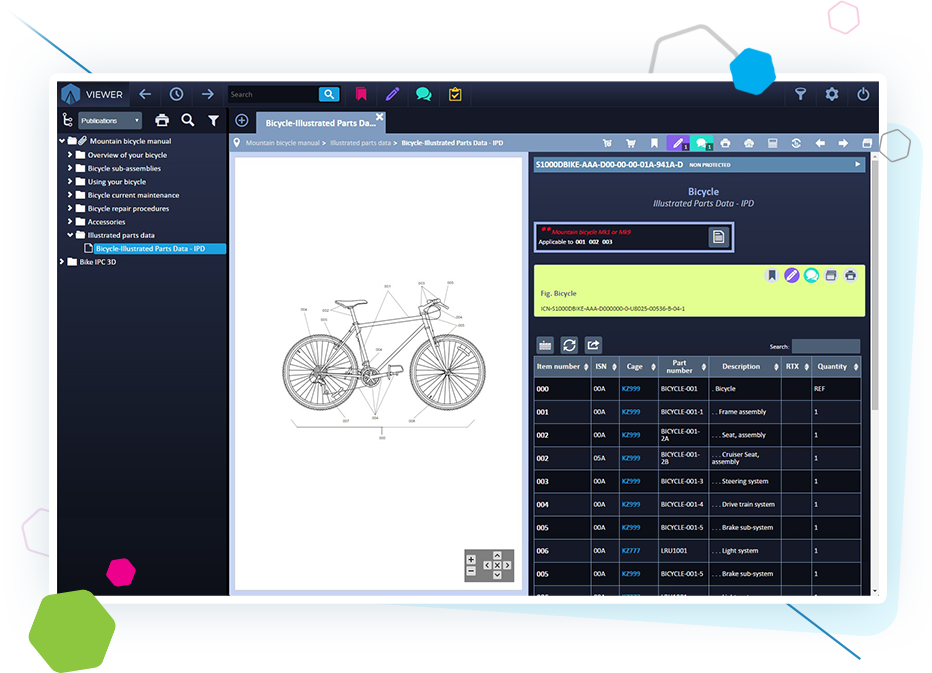 ADAM Viewer is an IETP / IETM (Interactive Electronic Technical Publications / Interactive Electronic Technical Manuals) solution that adds value to your technical documentation. Bring a customised version of your technical manual or other content to your partners through a bespoke interface. The S1000D and ATA2300 technical document viewer allows them to peruse your operating, repair, or maintenance procedures in operational conditions (MOC) from either a computer or a tablet.
A TRUE "BUSINESS" PERFORMANCE AND AN IETM / IETP ALWAYS WITHIN REACH
ADAM Viewer offers an interface that is particularly contemporary, performing equally well regardless of the device on which it is used. It provides a high-quality viewing experience based on an HTML5 display which synchronises all the elements automatically (text, illustrations, animated content, 3D objects, data bases, tables of contents, …). The interface is customisable thanks to CSS3 Styles implemented to match your own graphic layout.
YOUR MOC FOLLOWS YOU EVERYWHERE
The ADAM Viewer IETM provides a plug-and-play web application compatible with all the main browsers available. The application is secured thanks to a login and password-protected authentication system. The administrator can manage an international network of users along with all the functionalities they have access to.
The program can also be installed as an autonomous, standalone version directly onto a tablet or as a client/server version. No installation prerequisites are necessary.
Bookmarks, comments, notes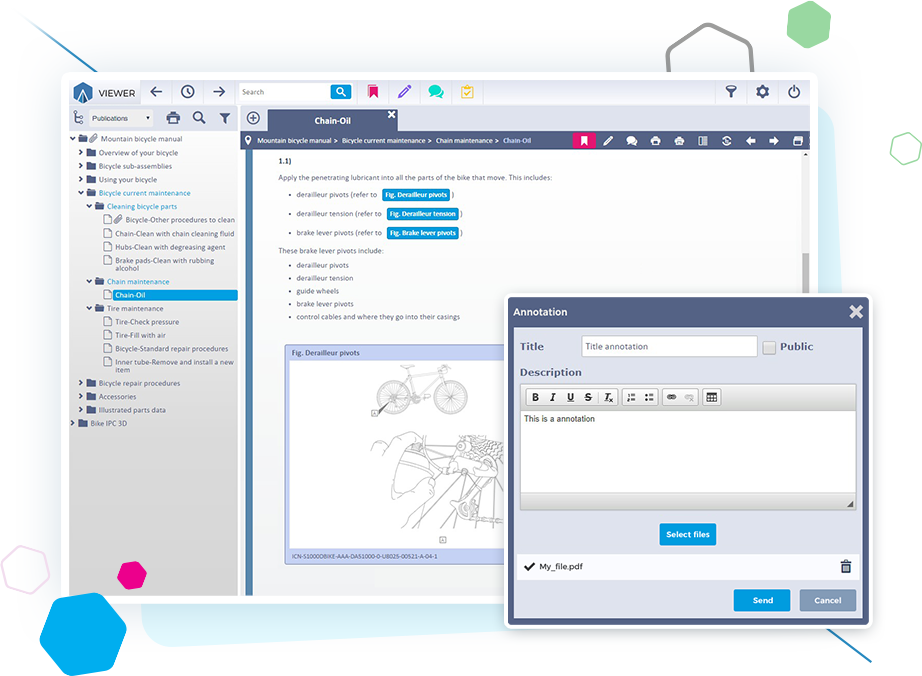 Advanced IPD functionality
Dashboard
Discover the other modules of our S1000 and ATA documentary workshop
Please, send us a message via the form on the right and our team will contact you shortly.