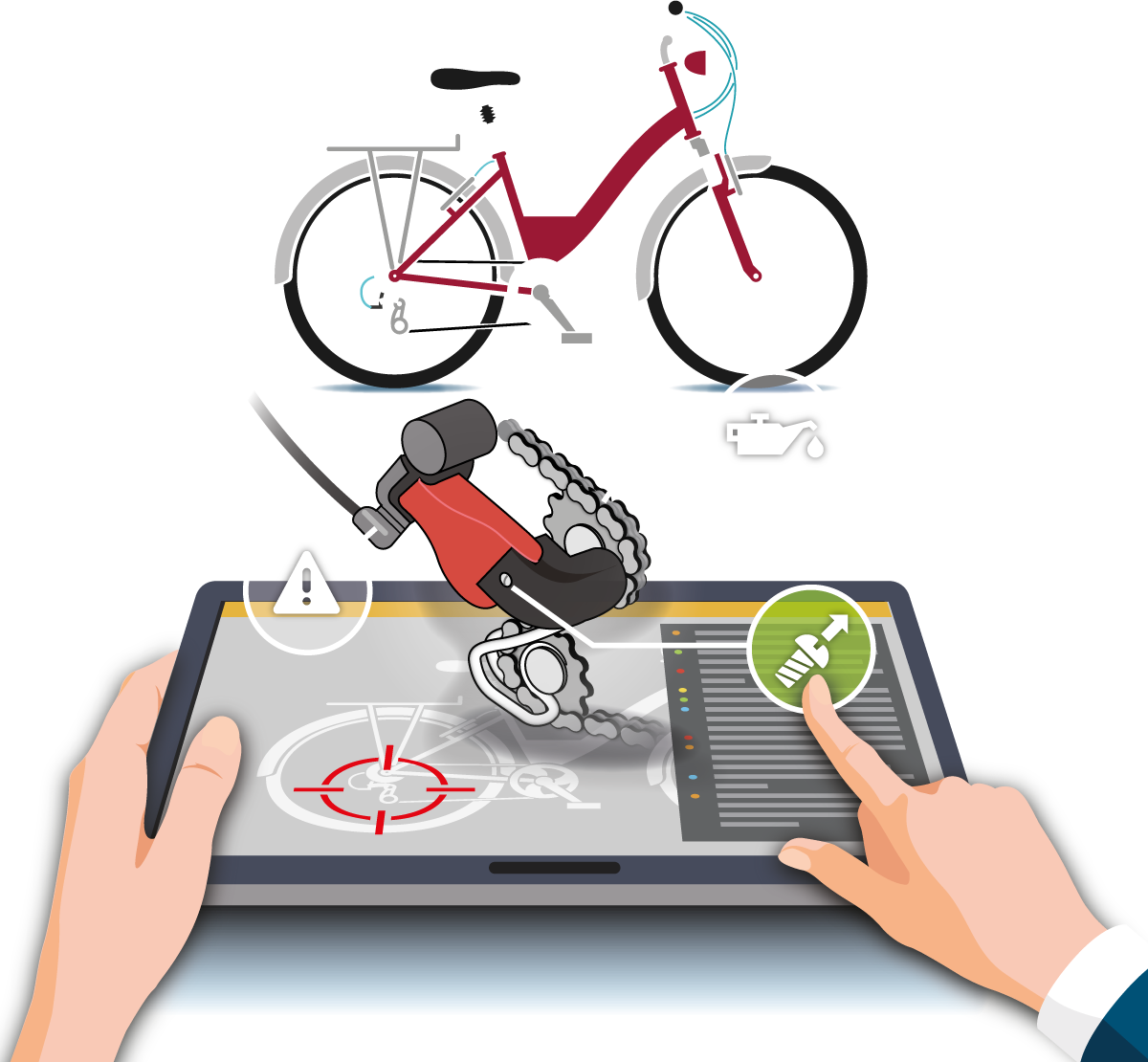 Your personalized technical documentation on a mobile tablet
ADAM Viewer is a web viewer for S1000D / ATA2300.
Highly interactive, designed to allow different users to access their electronic documentation via a simple web browser.
ADAM Viewer enhances your technical documentation: offer your partners a customized version of your content via an applicability management and a personalized interface to your image. They will be able to consult your procedures of use, repair or maintenance in operational conditions (MCO), on computer or tablet.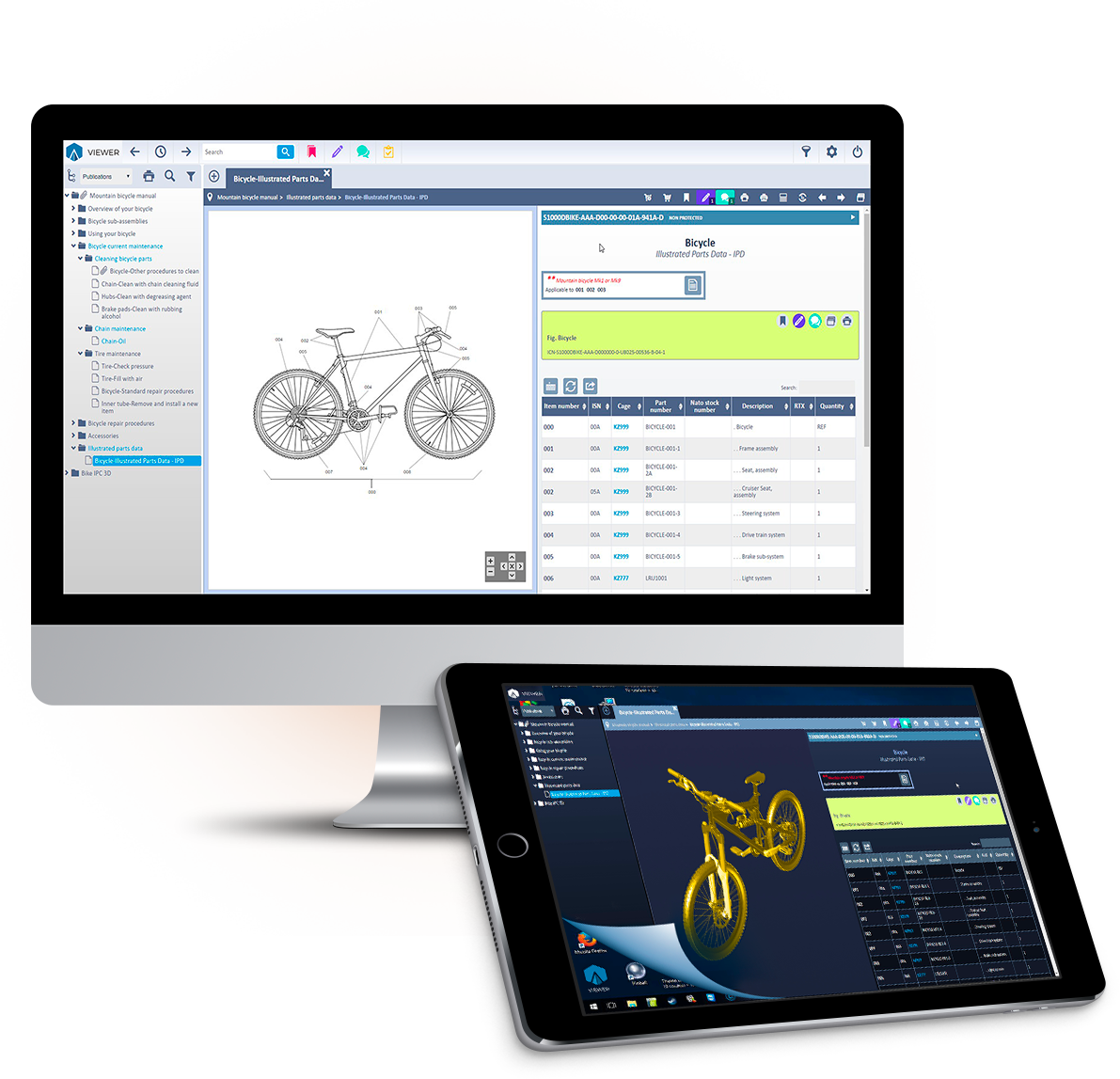 Strong points
EASE OF USE AND INTERFACE
ADAM Viewer offers an optimal consultation experience, based on an HTML5 display that automatically synchronizes the displayed elements (texts, illustrations, animations, 3D objects, …), whether you are working on a PC or a tablet. The interface can be customized, thanks to the implementation of CSS3 designed to be customized with your own graphic style guidelines.
TRUE "BUSINESS" PERFORMANCE
ADAM Viewer is equipped with a very powerful search engine in the form of an indexing system based on SoLR technology. The user has a facet selection mechanism that optimizes and facilitates access to the content of the search.
YOUR MOC EVERYWHERE, ALL THE TIME (ON & OFF LINE)
It is a plug-and-play web application, that is compatible with most major browsers. Access to the application is by an authentication system using login and password. The administrator manages access and features available for users.
EASE OF DEPLOYMENT
ADAM Viewer can be installed as a stand-alone version on tablet or client/server. No prerequisites are required for installation.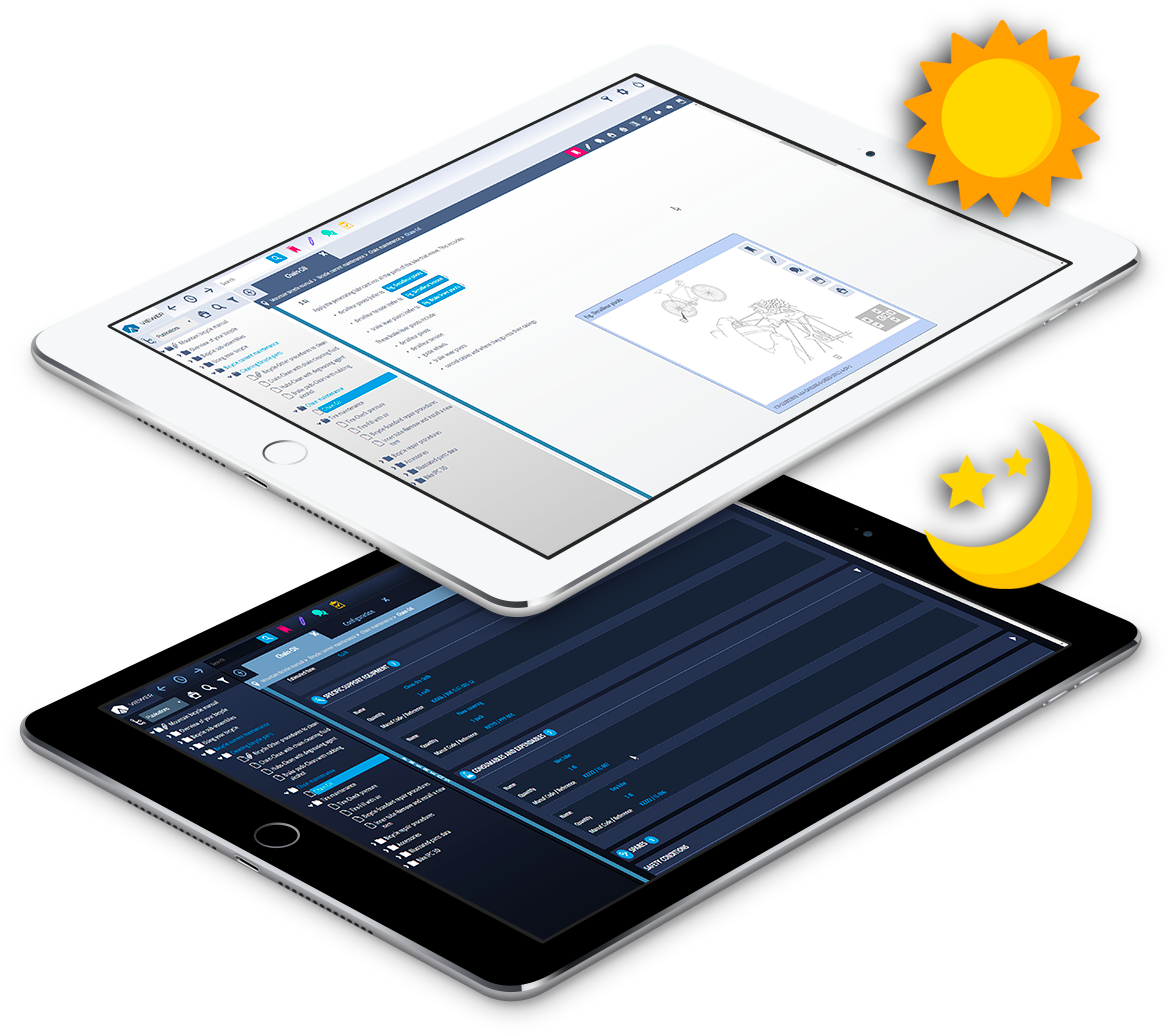 Main features
Insertion of bookmarks, remarks and annotations

Maintenance scenario creation

See also...
Test this product for free!