ADAM AUTHOR : YOUR "TAGLESS" S1000D & ATA AUTHORING SOFTWARE, FOR A QUICK SET UP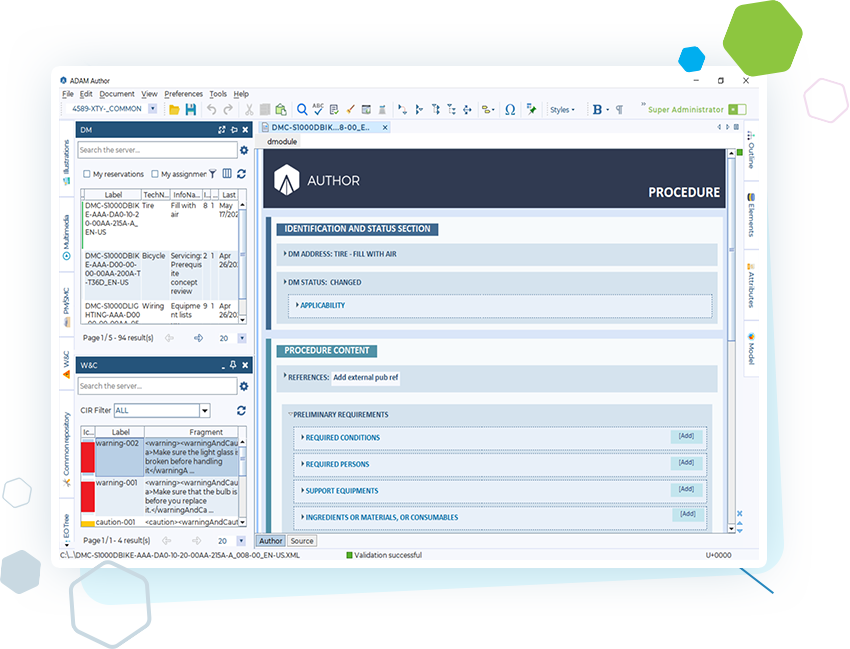 ADAM Author allows you to write rich, well-structured, and modular technical documents.
The S1000D and ATA2300 XML editor ADAM Author is an authoring tool designed to provide technical manual specialists with a simple, user-friendly content writing solution. Technical documentation writing becomes easy and intuitive regardless of your area of expertise, with a level of comfort on par with that of traditional text editors.
A Configurable & Open (API) XML Editing and S1000D Authoring Software
A Highly Configurable XML S1000D Authoring Software
The simplicity of the Drag'n Drop functionality and contextual toolbars makes structure publication a straightforward and transparent process. Much more than just a S1000D and ATA2300 XML editor, ADAM Author boasts many innovative authoring tools to promote better productivity. A simplified technical writing assistant that lets you turn your technical data into compelling documentation. Technical authors benefit from an extensive Common Source Data Base (CSDB) to answer even their most specific needs.
ADAM Author is a "tagless" S1000D XML writing tool developed for the subtleties of technical English. Based on a robust, API-open engine, it can be configured to meet the specific needs of your profession. This means that, technical publications can be created using the editorial structure or DTD of your choice. Paired with the content management system ADAM Manager, the S1000D authoring software ADAM Author allows you to substantially increase your production capacity, to minimise writing errors and to greatly improve the overall quality of your documentation so you can focus on the what truly matters – content.
The Main Functionalities of the ADAM Author XML S1000D Authoring Software
Quick, error-free reference creation: Drag & Drop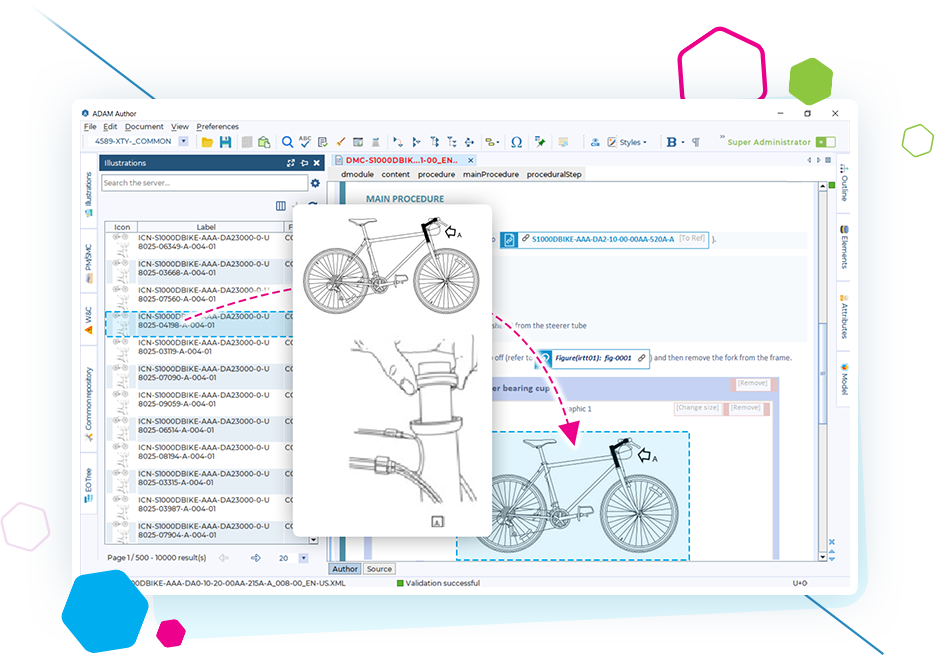 Wysiwyg XML, tagless editor, PDF preview
S1000D and ATA2300-dedicated Widget and Assistant
Discover the other modules of our S1000 and ATA documentary workshop
Do you want a demonstration of ADAM AUTHOR?
Please, send us a message via the form on the right and our team will contact you shortly.