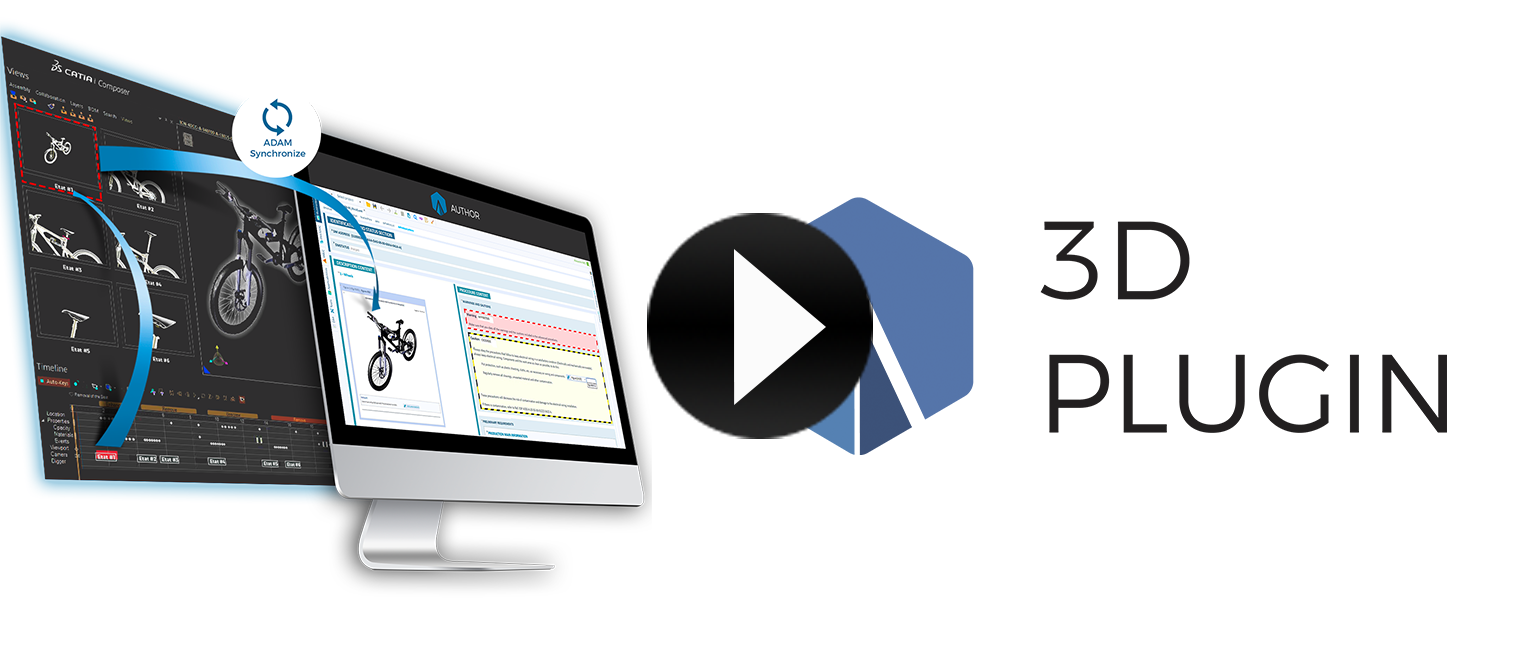 4D Concept, creative by nature, has always worked to design innovative solutions for the drafting of technical documentation, respecting its motto: "Innovative Content Solutions".
TWO MAJOR PLAYERS FOR A TOOL EQUAL TO THE TASK
The 3D Plugin, which is the result of close cooperation with Dassault Systèmes, whose reputation for designing software is firmly established, creates a tight connection between the authoring tool ADAM Author and the 3D projection software Catia Composer.
SAVE TIME, MONEY AND IMPROVE QUALITY
3D Plugin creates a winning combination by automating a large number of authoring tasks. The tool uses a procedure created in 3D animation directly in CATIA Composer to open steps in ADAM Author.
The 3D illustrations and scenes are imported and placed correctly in ADAM Author.
The objective is to make the process more fluid by making the author's life easier. After a 3D animation training course, authors can carry out almost all the tasks themselves, thereby reducing the numerous exchanges with service providers. As a result, the number of potential errors as well as delays are significantly reduced.
DO YOU WANT TO KNOW MORE?
Contact our sales teams directly for a demonstration.